Diagnostic Tools
Porsche
How To Buy
Ordering Info
Ways to buy
Downloads
Software and Instructions
Technical Support
How to get help
Company
About Us


Data Logging
---
Every time you use Durametric version 5, it keeps a log of each fault code displayed automatically. In version 6, select the Create Work Log option to enable logging.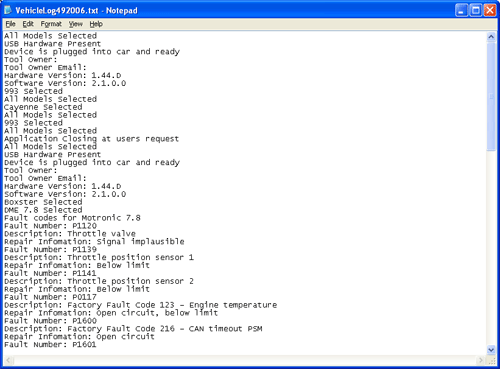 A new log is stored for each day that you use the program. This means that you can go back and look at previous logs. Logs are stored in "Program Files\Durametric Software\Durametric Diagnostic Tool\". Each log name starts with "VehicleLog" and ends with the Month, Day, and Year the file was created.

When logging actual values, you can create the output file in Excel or CSV. Each sample starts with a time reference in milliseconds. This gives a point-in-time reference from sample to sample.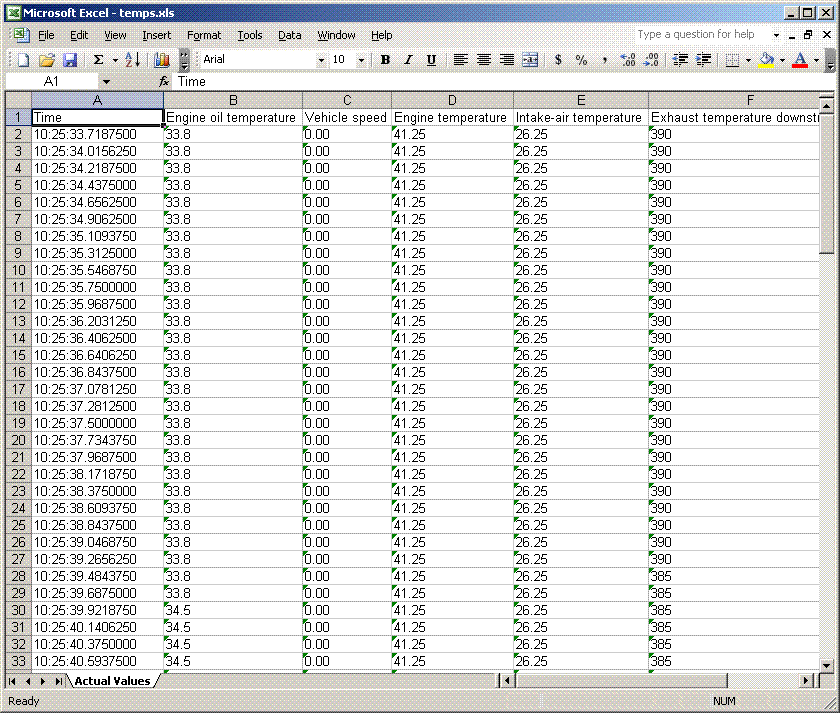 Note: Sampling speed is limited to the design of the control module being sampled. Some modules are faster than others.